We have 3 parking spaces for people with disabilities. If these spots are full and you use a paid parking space within the compound, you can use the parking space for free if you present your parking ticket, disability documents (Certificate of the Disabled, Certificate of Intellectual Disability, Certificate of the Mentally Disabled, or apps for Certificate of the Disabled) at the general reception desk.
Route from accessible parking space to the general reception.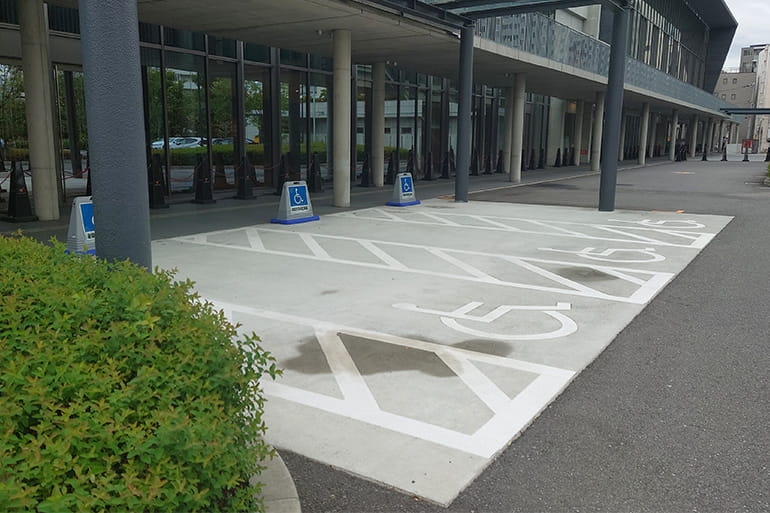 When you enter the compound from National Highway 310 (Chuo Kanjosen), the accessible parking space is on the left side. Please use the yellow blocks to walk into the main entrance.